Indian cinema produces a lot of movies each and every day. But only some of them turn out as blockbusters. And out of them, only a few movies we say, as evergreen. They are full of memorable dialogues, unique concepts and outstanding characters.
So, just go and check our list of the greatest Indian movies.
Greatest Indian Movies of All Time
#10. OMG: Oh My God!
OMG is the mind-blowing movie that really makes you think "Does God really exists?" Akshay Kumar and Paresh Rawal starring OMG focus on how our society is using God for their own good.
Most Indians have also criticized this film for disrespecting God. But in the end, it turned out as a life lesson.
Genre: Comedy, Drama
IMDb Rating: 8.1
Available on: Jio Cinema
#9. Gangs of Wasseypur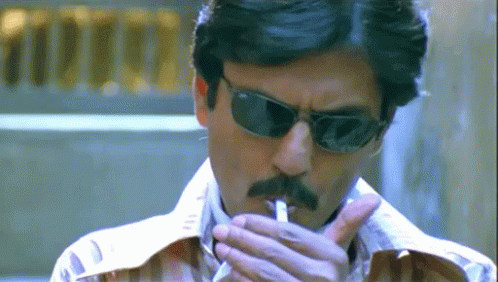 Gangs of Wasseypur is the most violent movie on this list. Besides its action sequences, this masterpiece is famous for its dialogues and legendary characters. Some moments of the film also became iconic for an eternity.
Gangs of Wasseypur was released in two parts, and both of them are the best of all time.
Genre: Action, Drama
IMDb Rating: 8.2
Available on: Jio Cinema
#8. A Wednesday
A Wednesday was released at a time when people are criticizing Bollywood for delivering boring and repetitive content. Then this suspense thriller walked into the show and left everyone speechless.
Suspense at every moment, dialogue deliveries and mind-blowing acting make this film special.
Genre: Crime, Thriller
IMDb Rating: 8.1
Available on: Netflix
#7. Drishyam
If we talk about the best Indian psychological thriller, Drishyam is the only name that comes to mind. The movie is all about the chase between the police and a man who is trying to save his family.
The film is full of mind games and drama. Outstanding acting of every character will also amaze you.
Genre: Thriller, Drama
IMDb Rating: 8.2
Available on: Jio Cinema
#6. Barfi
Out of the various romantic movies in Bollywood, Barfi is the only masterpiece that shows the meaning of true and selfless love.
The film follows a love triangle of a deaf and dumb guy Barfi, an autistic girl Jhilmil and a beautiful lady Shruti.
Barfi is unlike any character we have watched before him on TV. And because of this, the film has won countless awards.
Genre: Romance, Comedy, Drama
IMDb Rating: 8.1
Available on: Netflix
#5. Lagaan
Lagaan is another unforgettable film for the Indian audience. It shows an incredible cricket match between the Indian and Britishers. However, all of this is a work of fiction.
But it is a story that almost every Indian guy has fantasized about, and it touches our hearts every time we watch it.
Genre: Sports, Drama
IMDb Rating: 8.1
Available on: Netflix
#4. Hera Pheri
Hera Pheri is the most popular comedy franchise in Indian cinema. It contains two movies and both of them are full of laughter and legendary characters.
Almost every scene and dialogue of the movie is meme content nowadays.
The story of both films revolves around three main characters (Raju, Shyam and Babu Rao) who put themselves in a hard situation because of their greed.
Genre: Comedy, Drama
IMDb Rating: 8.1
Available on: Youtube
#3. Sholay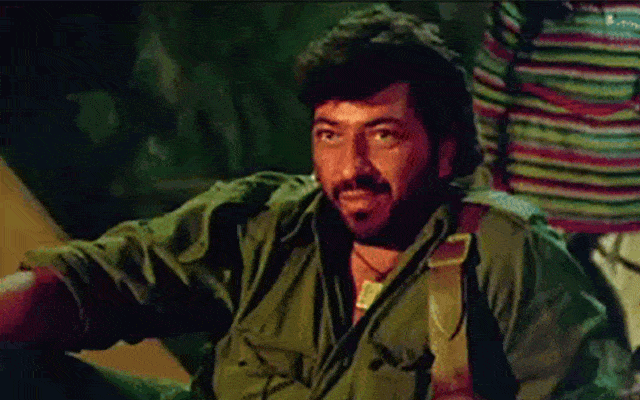 Beta So Ja, Warna Gabbar Singh aa Jayega. We all have heard this phrase in our childhood. It's not just a dialogue; it is a warning of Gabbar Singh, the greatest villain of Indian cinema.
Jai Veeru's friendship, Thakur's revenge and Gabbar Singh's terror, we all loved it. And not to surprise, Sholay was the highest-grossing film of the 20th century.
Genre: Action, Drama
IMDb Rating: 8.1
Available on: Amazon Prime Video
#2. Dilwale Dulhania Le Jayenge
DDLJ is an iconic love story of Raj and Simran that made us believe in unconditional love. Both of them are from totally different family backgrounds. But still, destiny brings them together on a Europe trip.
Genre: Romance, Drama
IMDb Rating: 8
Available on: Amazon Prime Video
#1. 3 Idiots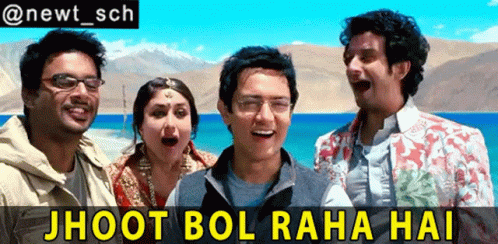 3 Idiots is the most engaging movie of all time. It is based on the life of engineering students that every engineer can relate. And the best part is that the movie presented all its teachings in funny ways. If you are a student, then you can't miss this masterpiece.
Genre: Comedy, Drama
IMDb Rating: 8.4
Available on: Netflix