IPL legend Suresh Raina has announced his retirement from all formats of cricket. Confirming the end of his international and domestic career, he said "It has been an absolute honour to represent my country & state UP. I would like to announce my retirement from all formats of cricket."
It has been an absolute honour to represent my country & state UP. I would like to announce my retirement from all formats of Cricket. I would like to thank @BCCI, @UPCACricket, @ChennaiIPL, @ShuklaRajiv sir & all my fans for their support and unwavering faith in my abilities ????????

— Suresh Raina???????? (@ImRaina) September 6, 2022
So, on the day of his retirement, check out some outstanding performances of Suresh Raina.
Top 5 Memorable Innings of Suresh Raina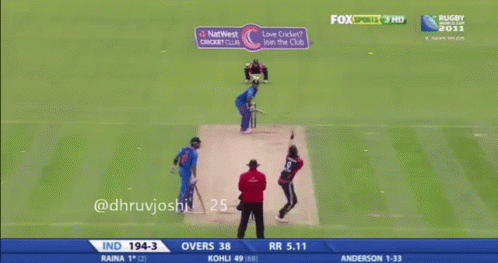 87 vs Kings XI Punjab, IPL 2014
It was not an international match, but not mentioning this inning would be unfair because this is the greatest knock of Raina's career. In IPL 2014, Punjab established a huge score of 227 against Chennai.
In the second inning, Chennai lost Faf Duplessis on the very first ball. And then Raina walked into the show and scored 87 runs in only 25 balls. Can you believe it?
He smashed 12 fours and 6 maximums in this inning. But out of bad luck, he was run out and Chennai lost the match.
81* vs England, England Tour of India 2006
In 2006, India was chasing 226 runs against England. The foreign team was just about to defeat India on our home ground. But then a miracle happened, a 19-year-old boy came on the crease and pulled India to victory.
He was young Suresh Raina. He scored an unbeaten 81 runs in 89 balls, including 8 fours and 1 six.
106 vs Sri Lanka, Tri-Nation Tournament in Bangladesh, 2010
The final of the Tri-nation tournament 2010 is another memorable match for Raina's fans. In this match, almost every Indian star batsman lost their wicket at a low score, and India was at 47 on the loss of 4 wickets when Raina arrived.
This was the first match Raina played with Jadeja, and he built an immense partnership with him. Both of them took India to the defendable score of 245. It includes Raina's 106 runs on 115 balls and Jadeja's 38 runs on 64 balls.
However, India lost that match due to the excellent performance of Kumar Sangakara, Mahela Jayawardene and Tillakaratne Dilshan.
110* vs Zimbabwe, World Cup 2015
Zimbabwe is a weak team in front of India, but in the league match of 2015 World Cup, we were just about to lose the match. With the help of Bradon Taylor's 138 runs, they established an immense total of 287 runs.
And in the second innings, India lost its 4 wickets so early. Then a partnership between Suresh Raina and his mentor MS Dhoni spared India from losing in front of a weak team.
In this match, Raina scored 110* runs and Dhoni scored 85* runs not out.
101 vs South Africa, T20 World Cup 2010
This is the most special match for Suresh Raina itself because, in this match, he became the first player in Indian history who scored a century in T20. This century includes 9 fours and 5 sixes. Watch here.
Follow us on Google News: Agnito Today