Big Boss 14 Contestant and BJP politician from Haryana Sonali Phogat died of Heart Attack, when she was enjoying her vacation in North Goa's coastal village of Anjuna on Tuesday morning.
Recently we have seen that so many young and middle age people died of heart attack. Few celebs like Siddharth Shukla, Deepesh Bhan and South famous actor Puneeth Rajkumar died of sudden cardiac arrest with no previous history of heart disease, really shocked everyone.
Now a days young&healthy people death with sudden cardiac arrest left people with a startling question. How these fit people died of heart attack? What is the reason behind this? What kinds of daily ninja habits leads to healthy heart
Your answers to all questions related to keeping your heart healthy is here.
Daily healthy habits to keep your heart healthy:-
1) Move Your Body –
You know that if you are not moving your body and sit iddle for a long time, you'll not going to make it to your 70, means you'll die early. According to the reaserchers of American Heart Association and archives of internal medicine warn that sofa& desk lovers could have a shorter life span, because blood sugar&cholesterol levels shoot high.
It is better to move your body, during a long hours desk job and push yourself to do some exercise to keep your heart healthy.
2) Avoid Over Gyming -
Well we already heard that most of the young people died during gyming due to over exercise.
A study published in Mayo Clinic Proceedings that people who do over exercise for a longer period of time were likely to develop coronary artery clacification (CAC) by middle age.
Due to strenous exercise Ca plaque develop on the arteries.
That is the reason why so many people with a fit&fine body died of sudden cardiac arrest. So better check the time you have spend on gym.
3) Heart Friendly Diet –
For better functioning of heart, it needs green veggies, fiber rich diet, nuts and fish are a source of omega fatty acids.
Food is a way that leads to better health. These foods keep your artery clean and manitain your blood pressure&cholesterol level and prevent heart diseases.
You can follow different diets like DASH diet, Mediterranean diet and Plant based eating. But before following any diet take the advise of your nutrition.
4) Save Your Heart With Yoga Practice –
India's rishi-muni already gave us a beautiful gift of health in a form of yoga, but now we are living a western style lifestyle and forget our own culture.
Follow practice of yoga in your daily routine and you'll see its miracle in your heart health.
Yoga improve blood circulation, reduce your stress, anxiety level, this will in turn keeps your heart healthy.
5) Meditation&Mindfulness Practice-
A healthy mind keeps your heart healthy.
Now it's become a trend now on social media that meditation and mindfulness practice keep you fit&healthy.
It actually keeps you stress free& provide mental peace. Meditation calm your mind which in turn lower your heart beat, lower blood pressure and reduces the risk of heart diseases.
6) Magic Potion For Heart Health –
There is not a single elixir for healthy heart but few juices work magic to keep your heart healthy.
Let's start your day with some fresh juices like one of the best is beet root juice to keep your heart healthy. Studies suggest that beet root juice clear your clogged arteries.It helps in lower your blood pressure level.
Another one is spinach, broccoli and kale juice rich source of fibers, carotenoids, omega 3 fatty acids, minerals&vitamins work as a booster for your heart.
Green Tea is a good antioxidant. So start your morning with these heart healthy potions.
7) Eat Dark Chocolates & Spread the Joy –
This is a happy news for all dark chocolate lovers, according to research dark chocolate improves your mood.
Scientists suggest in journal Nutrients dark chocolates contains heart-healthy flavonoids,which helps in reducing inflammation and lower your risk of heart diseases.
8) Focus on your Belly Fat –
If you are obese, then it is alarming sign for you because you are on the risk of getting heart diseases. Because obese people require more blood to supply oxygen&nutrients to the body and the result is high blood pressure.
You should better do exercise and walking to cut your belly fat. But as mention above whatever the exercise you choose, do it in moderation, excess is dangerous.
9) Quit Alcohol and Smoking-
Now a days smoking and drinking alcohol become a fashion to find some peace in their life, but it is totally fake because you are not going to to find any peace.
The only thing you get in return is high blood pressure, cardiovascular diseases and cardiomyopathy.
Best is quit smoking and drinking altogether before it will eats you alive.
10) Let's have a fun –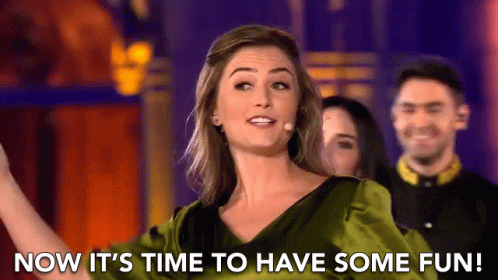 Spending a happy time with your family and friends is always consider to be a treasure in everyone's life. You should snatch some time from your busy schedule to have fun in your life.
Happy time always elevate your mood and stress free mood always keep your heart healthy.
Follow us on Google News-: Agnito Today