It might sound silly, but sometimes we're almost as invested in fictional relationships as we are in our own. We root for characters on our favourite shows to get together, swoon at their first kiss, and then grieve with them when things fall apart. In honor of those memorable splits, we've compiled a list of the saddest TV breakups that you & I have cried on beside our own.
While some of these couples ended up getting back together, others stayed apart for good. Either way, we cried a whole lot. Read on to see how many of these heartbreaking moments you remember—just be warned that there are MAJOR SPOILERS ahead. And for more times TV shows had us reaching for the tissues, revisit The Saddest TV Episodes of All Time.
1.Ross/Rachel, Friends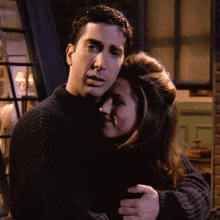 Whether or not you think they were on a break, and even if you know they eventually end up together (she got off the plane!), Ross and Rachel's breakup is arguably the most devastating Friends moment. They're each other's lobsters! Beyond that, Jennifer Aniston and David Schwimmer showcase the real emotional interiority of these sitcom characters.
2.Sheldon/Amy, The Big Bang Theory

After struggling to articulate and act on his feelings for Amy, Sheldon finally decides to propose to her—but she breaks up with him before he can go through with it. For a series that didn't often make us emotional, this gut-punch of a season finale got us good.
3.Lily/Marshall, How I Met Your Mother

Lily and Marshall seemed like the stable couple on How I Met Your Mother, and they were for most of the show's run. That didn't stop them from breaking up at the end of the first season, leaving Marshall to wallow in his grief during their summer apart, and forcing viewers to do the same.
4.Alexis/Ted, Schitt's Creek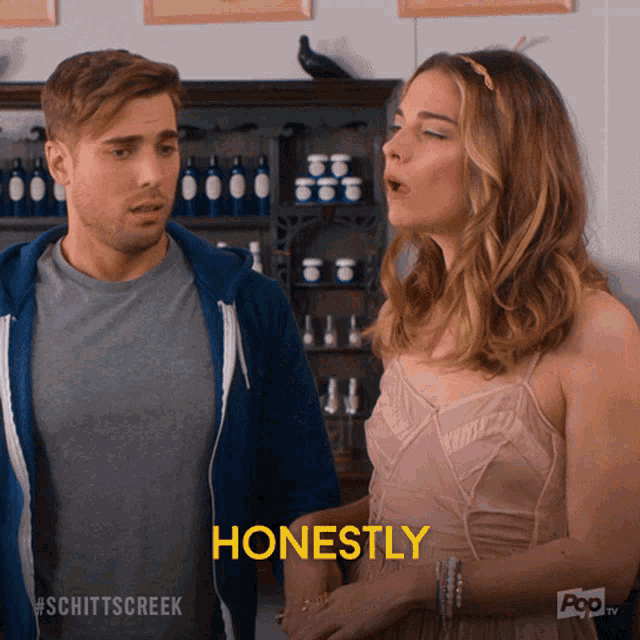 Sometimes the mature breakups are the hardest to endure. Alexis and Ted are very much still in love with each other when they decide to split up, and that makes it all the more upsetting. Their final romantic meal together is almost unbearably bittersweet
5.Stefan/Elena, The Vampire Diaries

Here's the thing: Stefan and Elena broke up multiple times over the course of The Vampire Diaries, and it always hurt. The first one might sting the most, as it showed how incredible Paul Wesley and Nina Dobrev are at crying.
6. Priest/ Fleabag, Fleabag

One of the most heart breaking TV Breakups will be of fleabag with the priest, it showed how matured relationships go at times. When the priest says, "it'll pass," it becomes the most iconic line of the show.
7. Angela & Dwight, The Office

Angela dumping Dwight is one of the saddest scenes we've ever seen. They were perfect together and we rooted for them more than we ever rooted for Pam and Jim. Thankfully, this wasn't the end of their story.